⭐️⭐️⭐️⭐️⭐️ NOT TOO SWEET LIKE OTHERS
"This is the best beet powder I have tried so far. It helps me to have energy and feel great. It mixes easily and it's not too sweet like others I have tried. I am on my 2nd jar and will continue using. -Taylor J.
Regular price
$49.99
Sale price
$19.99
Unit price
per
Sale
Sold out
Share
View full details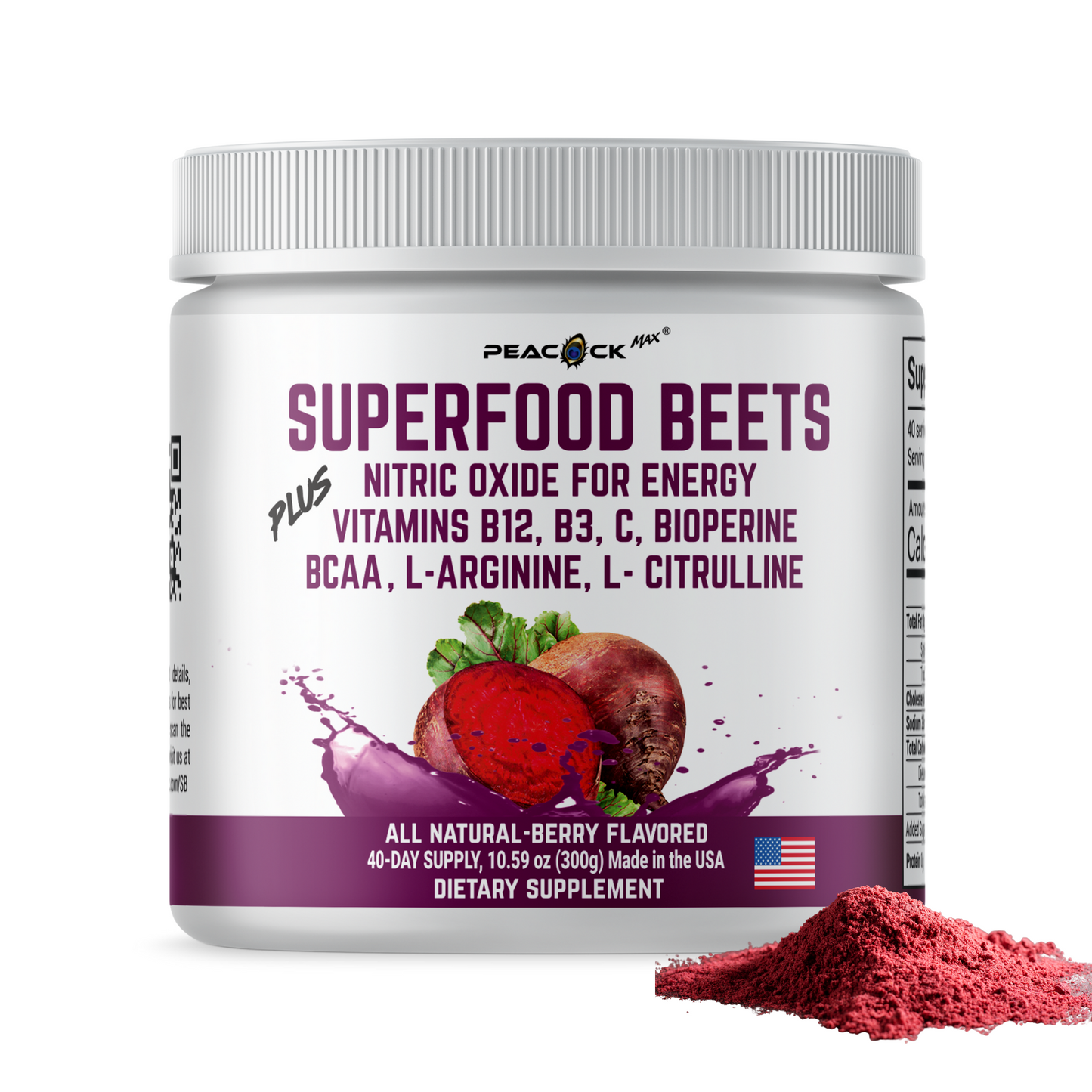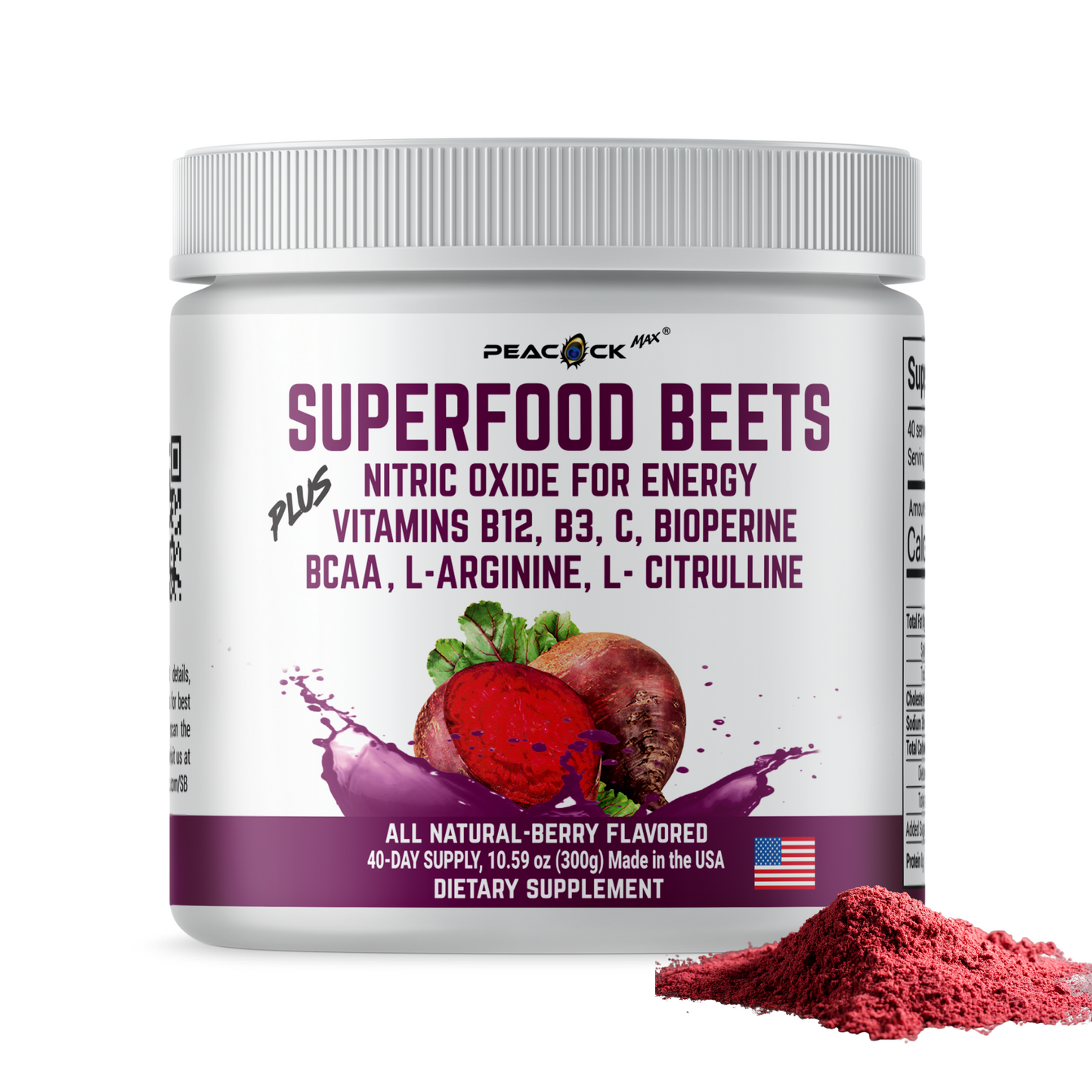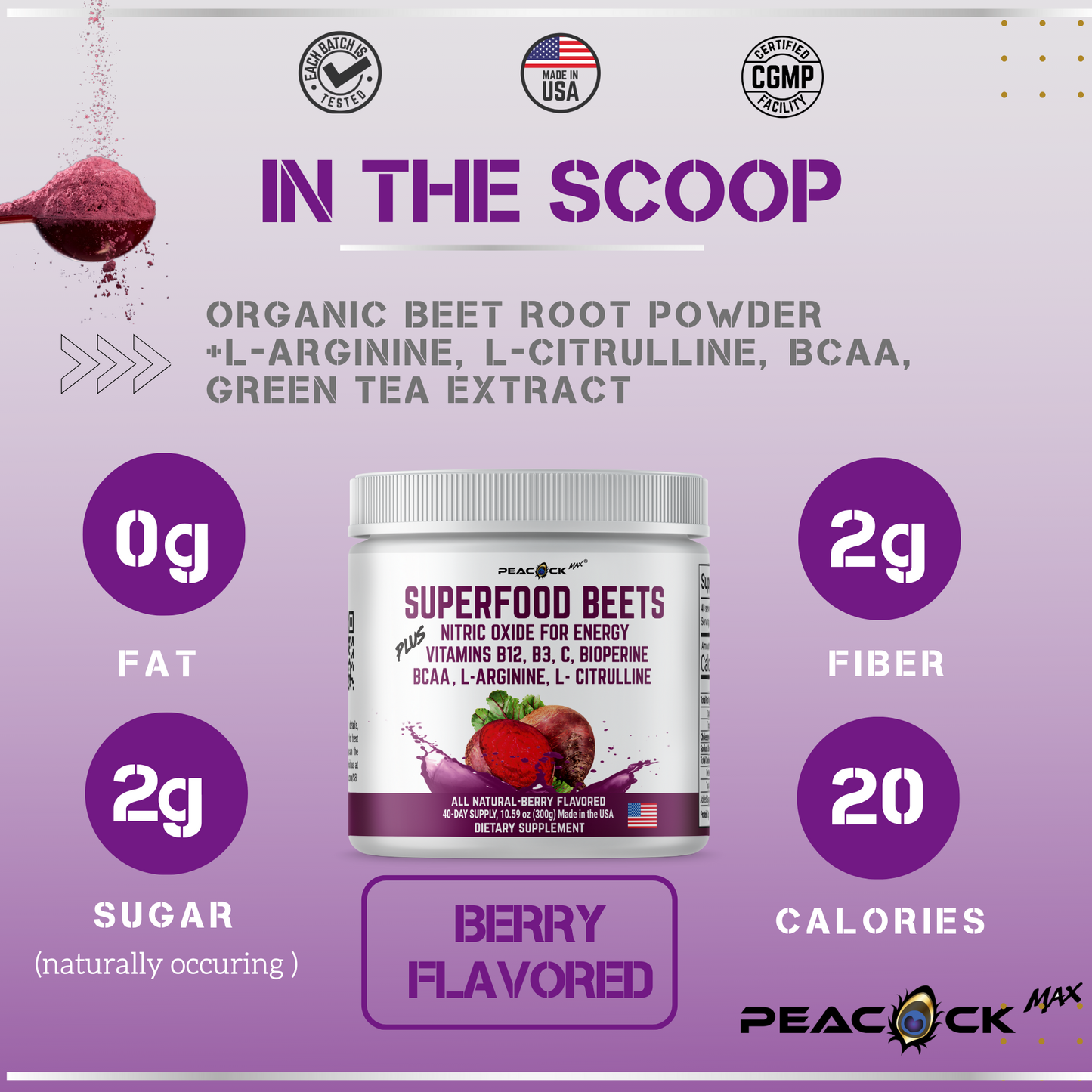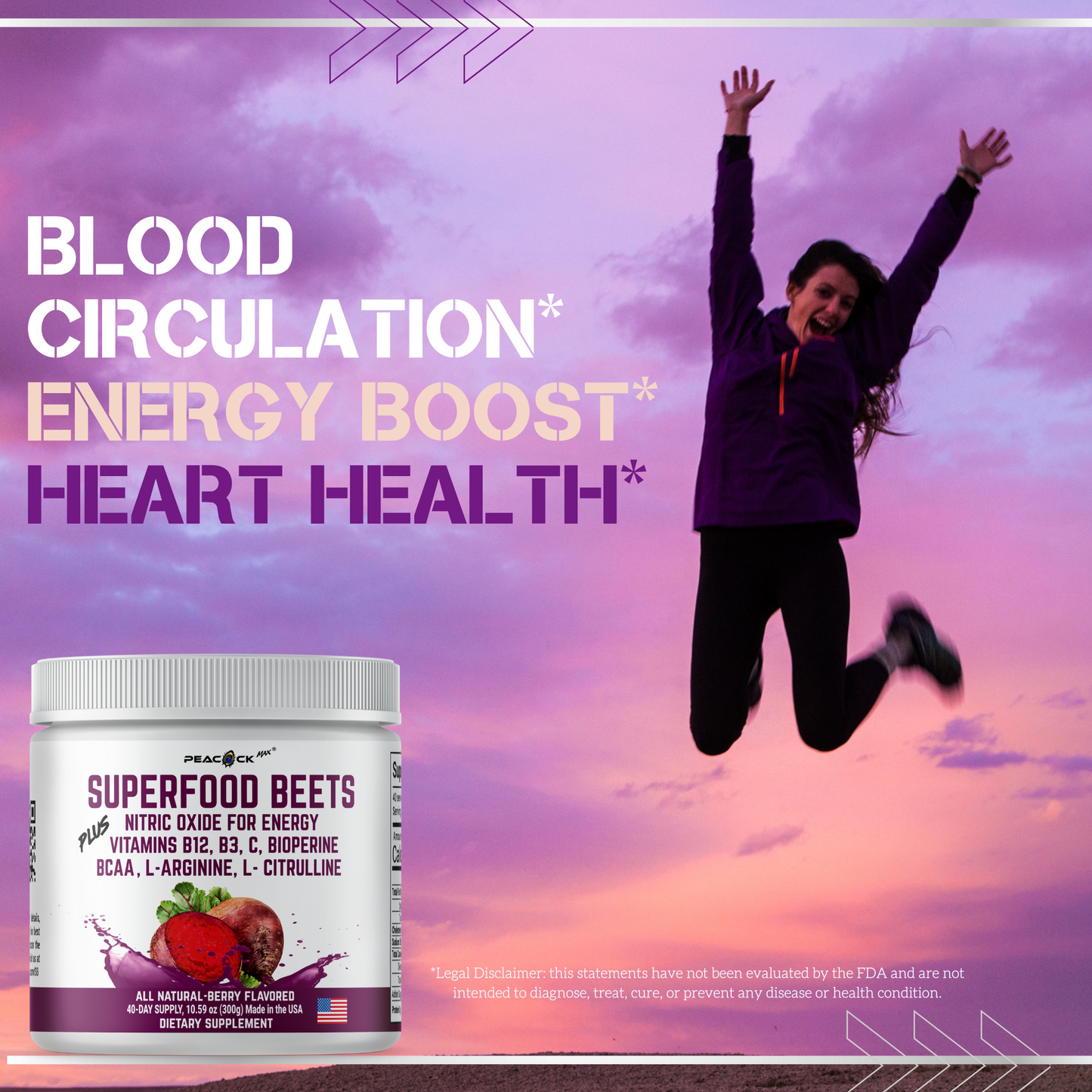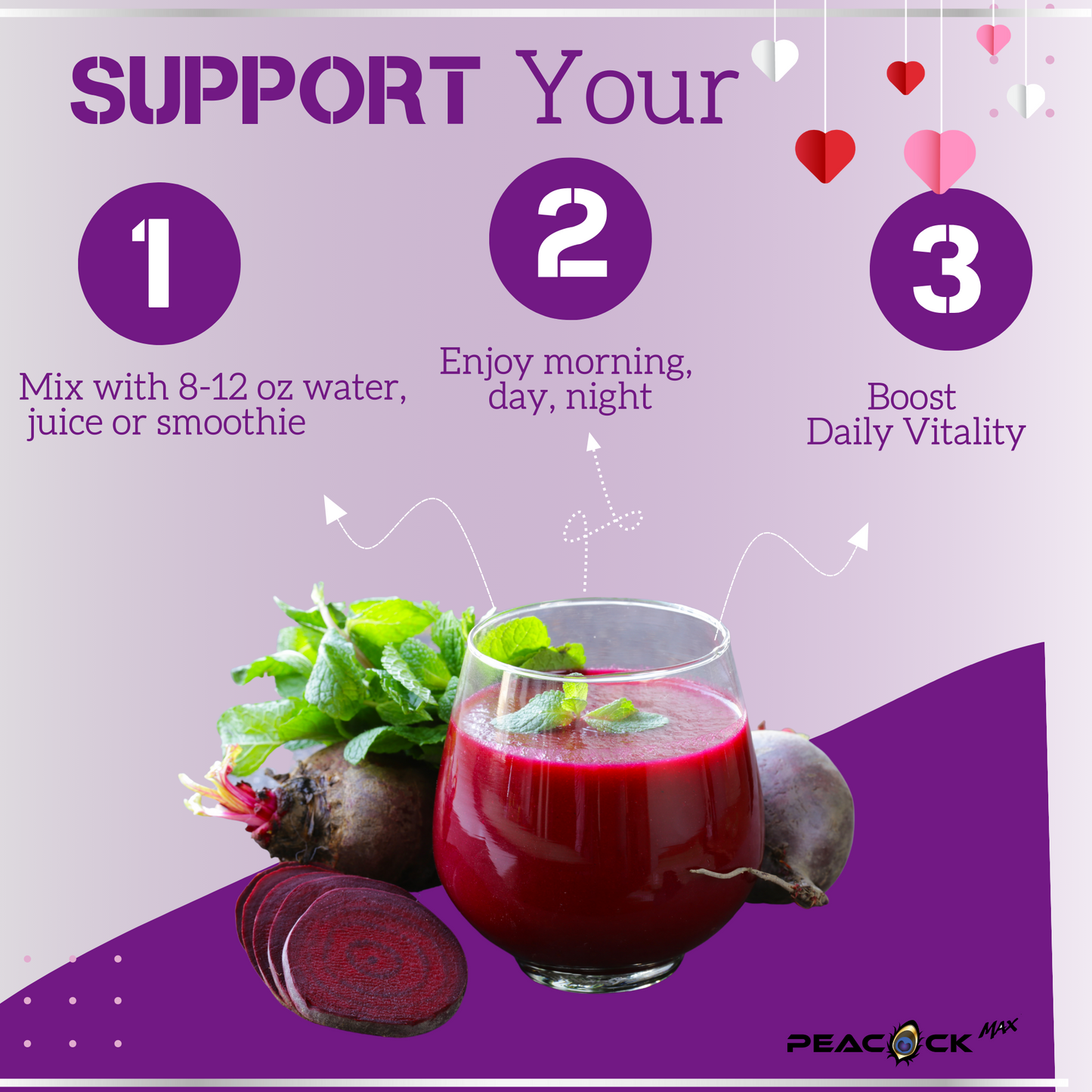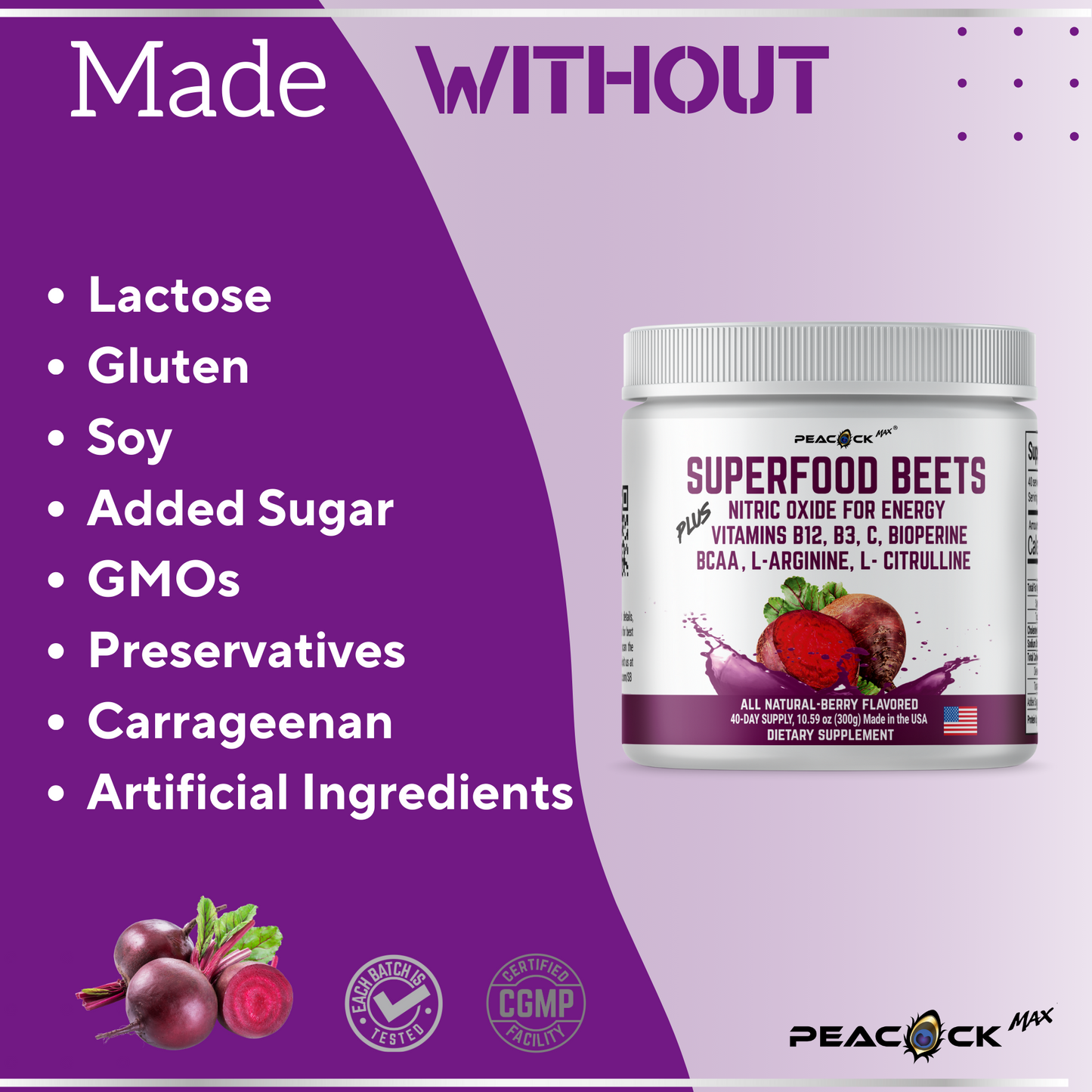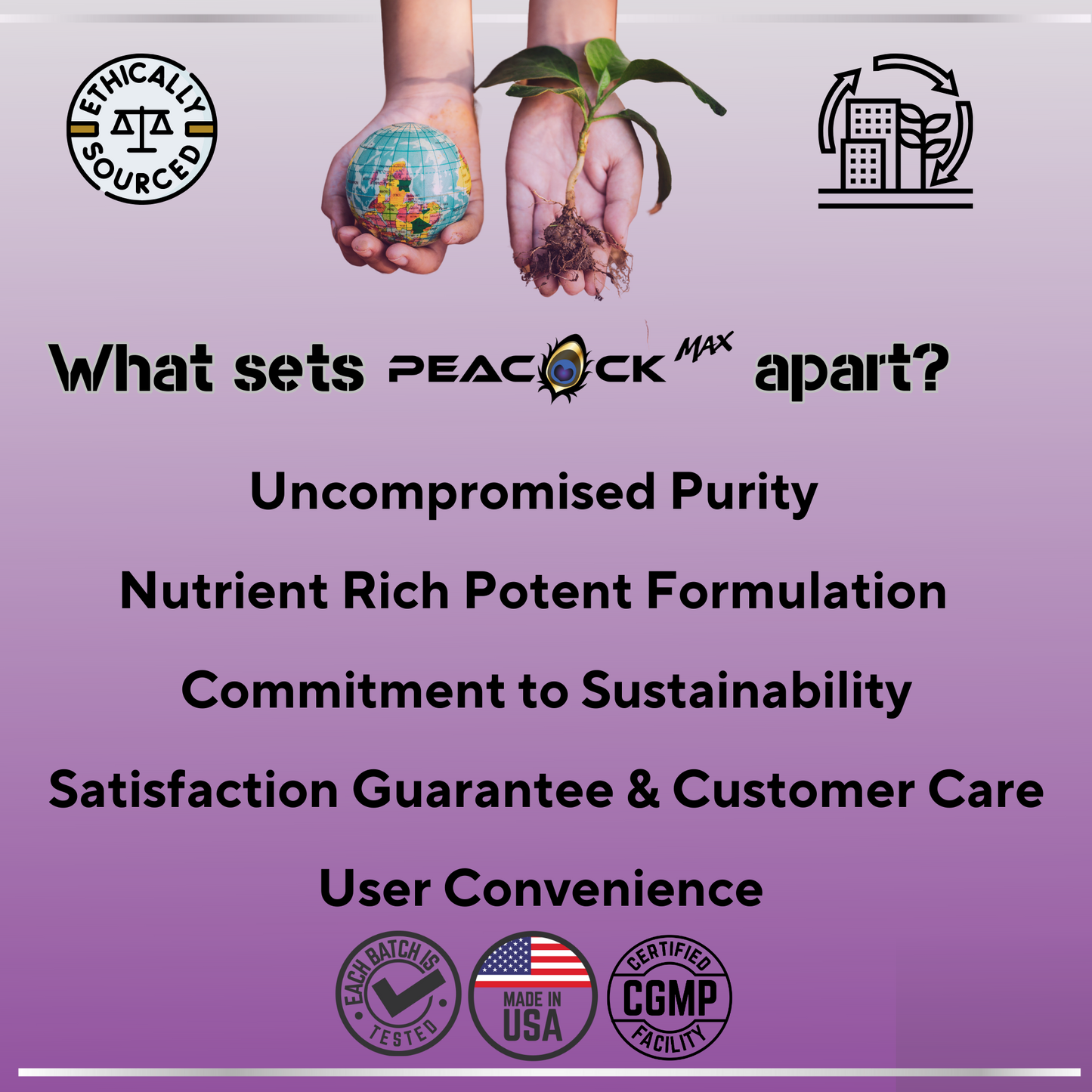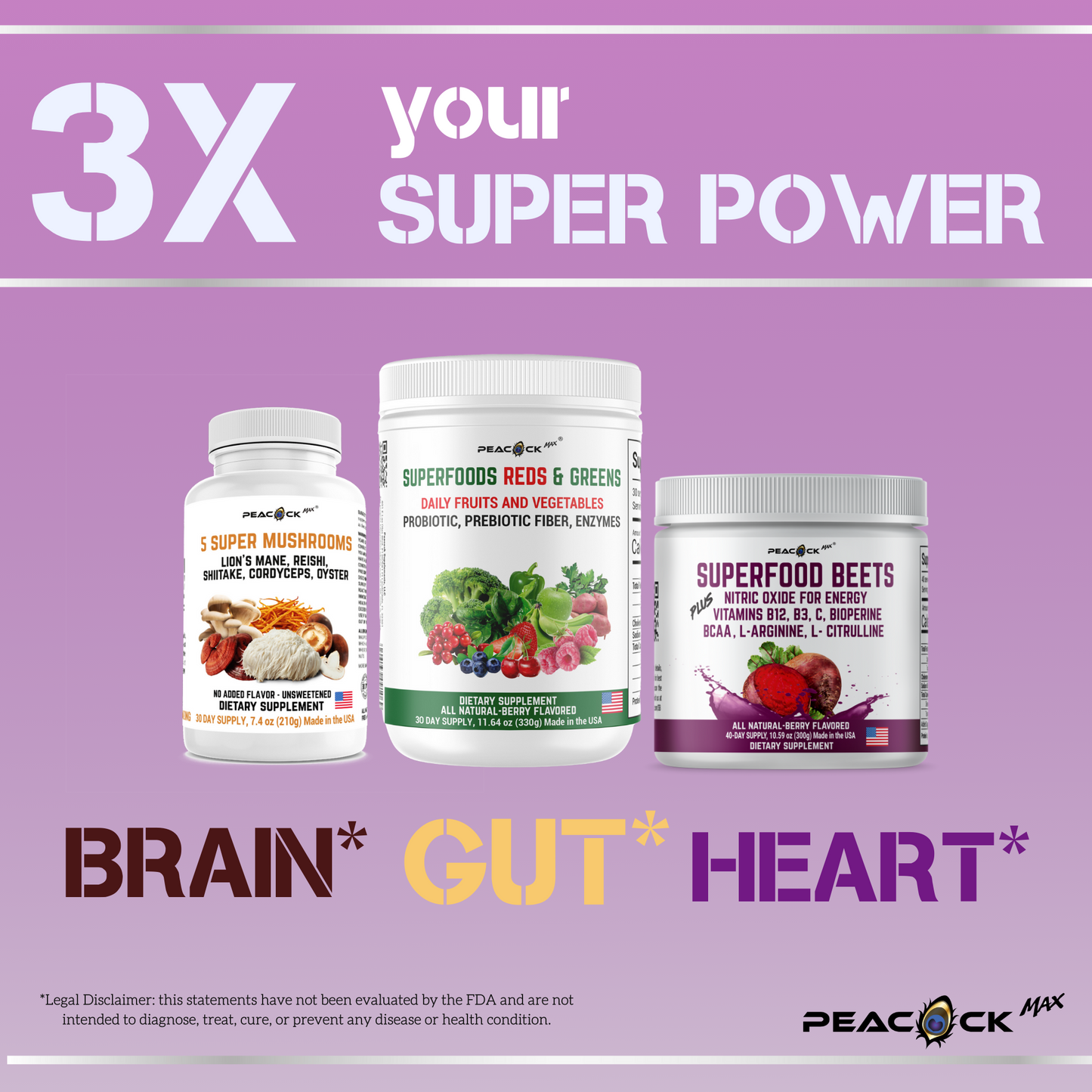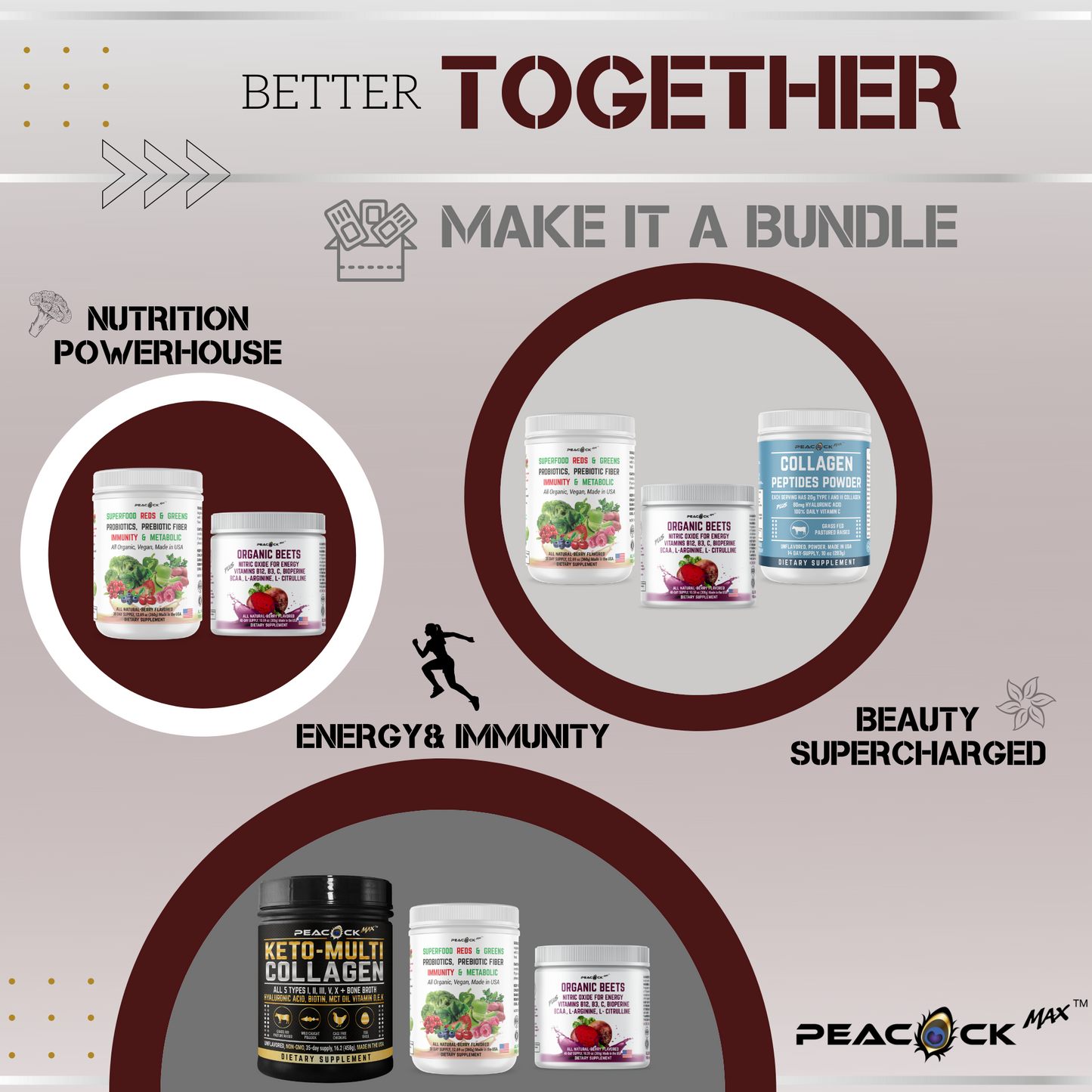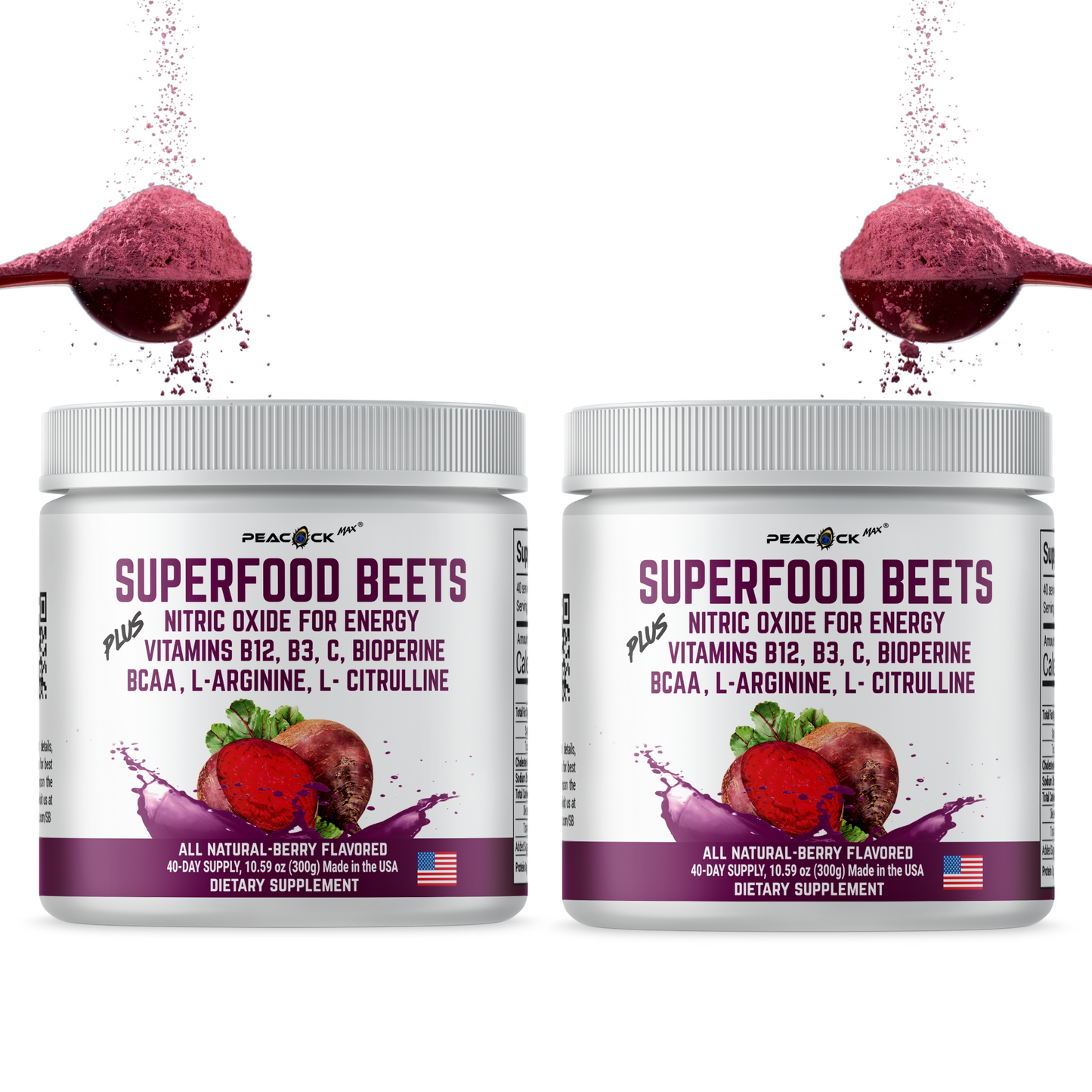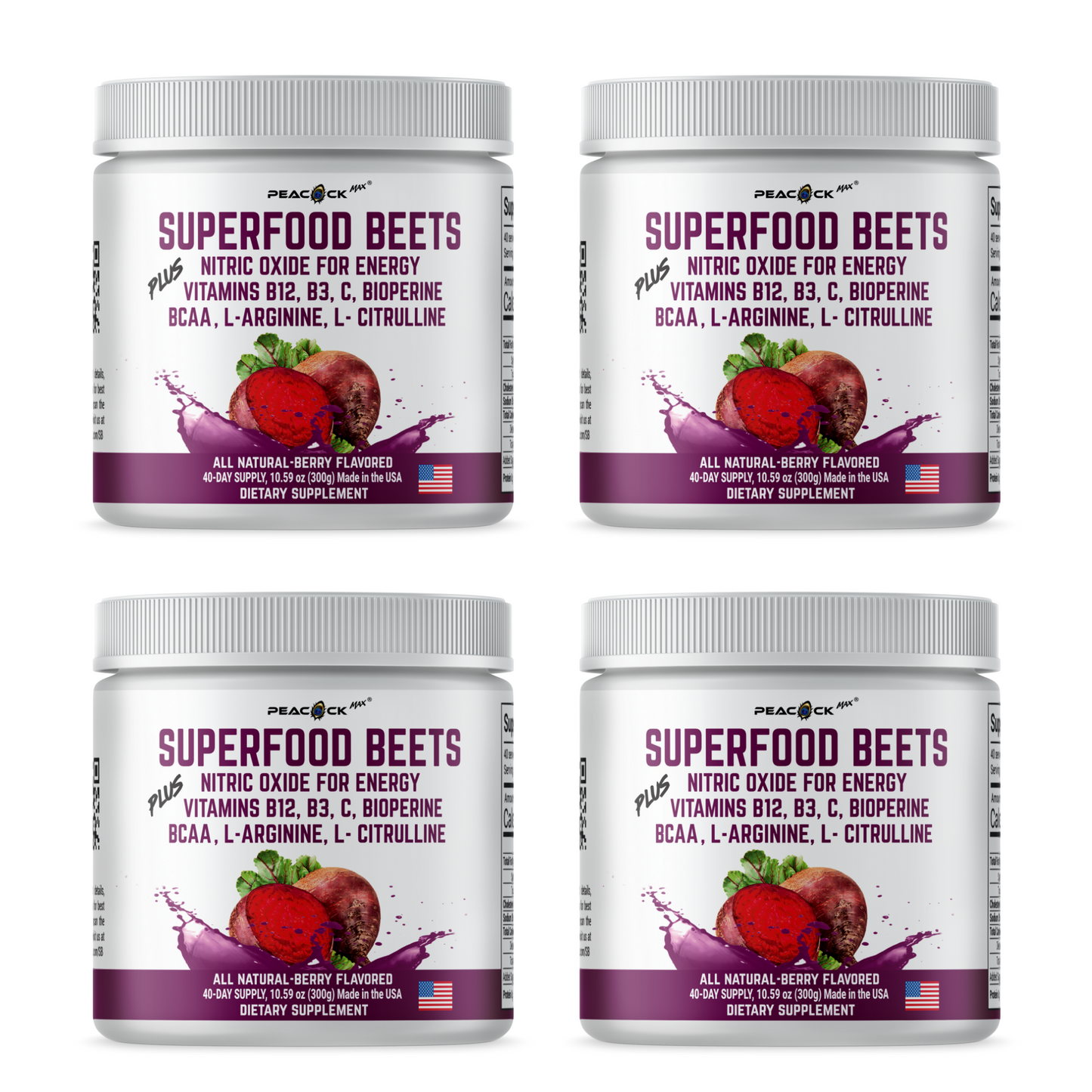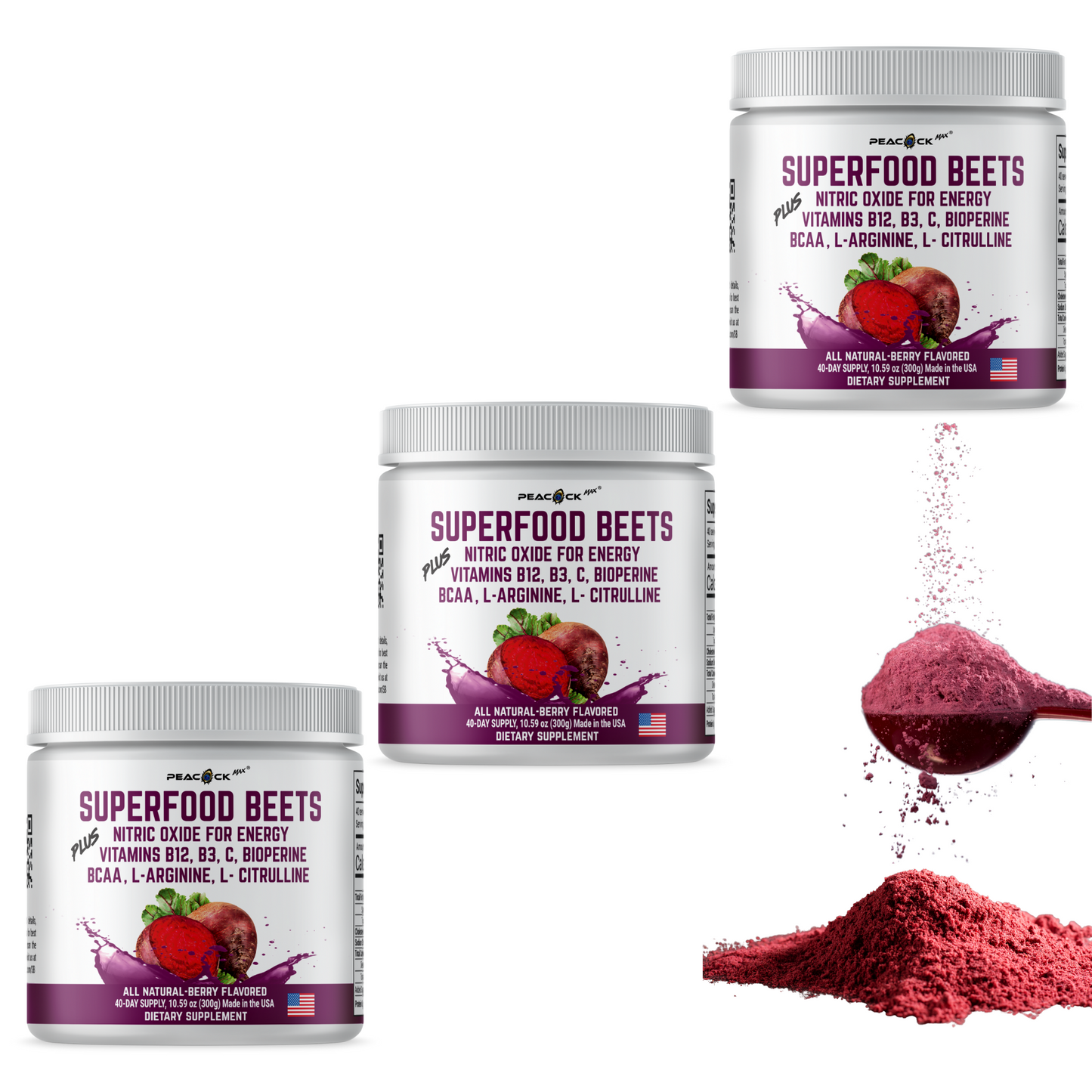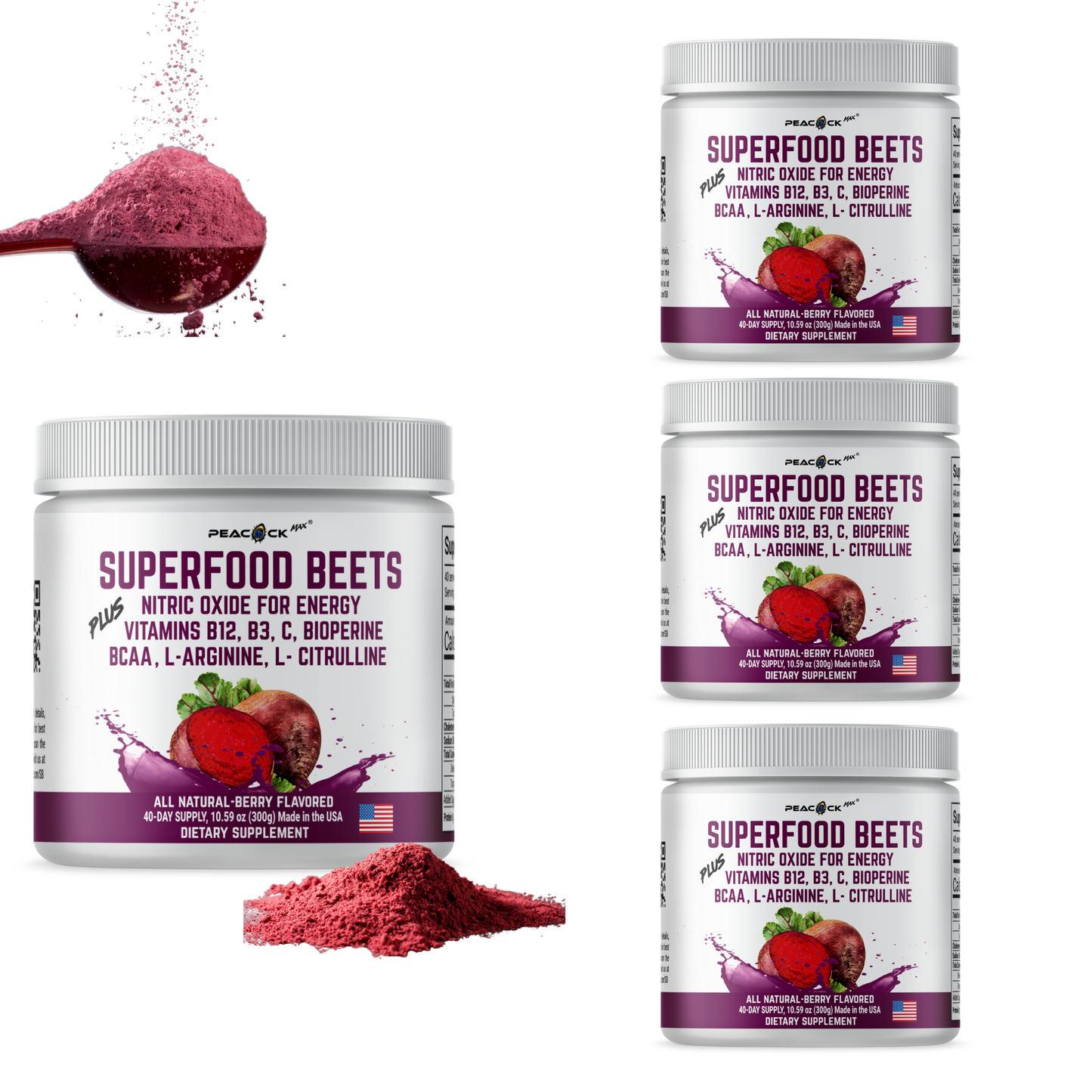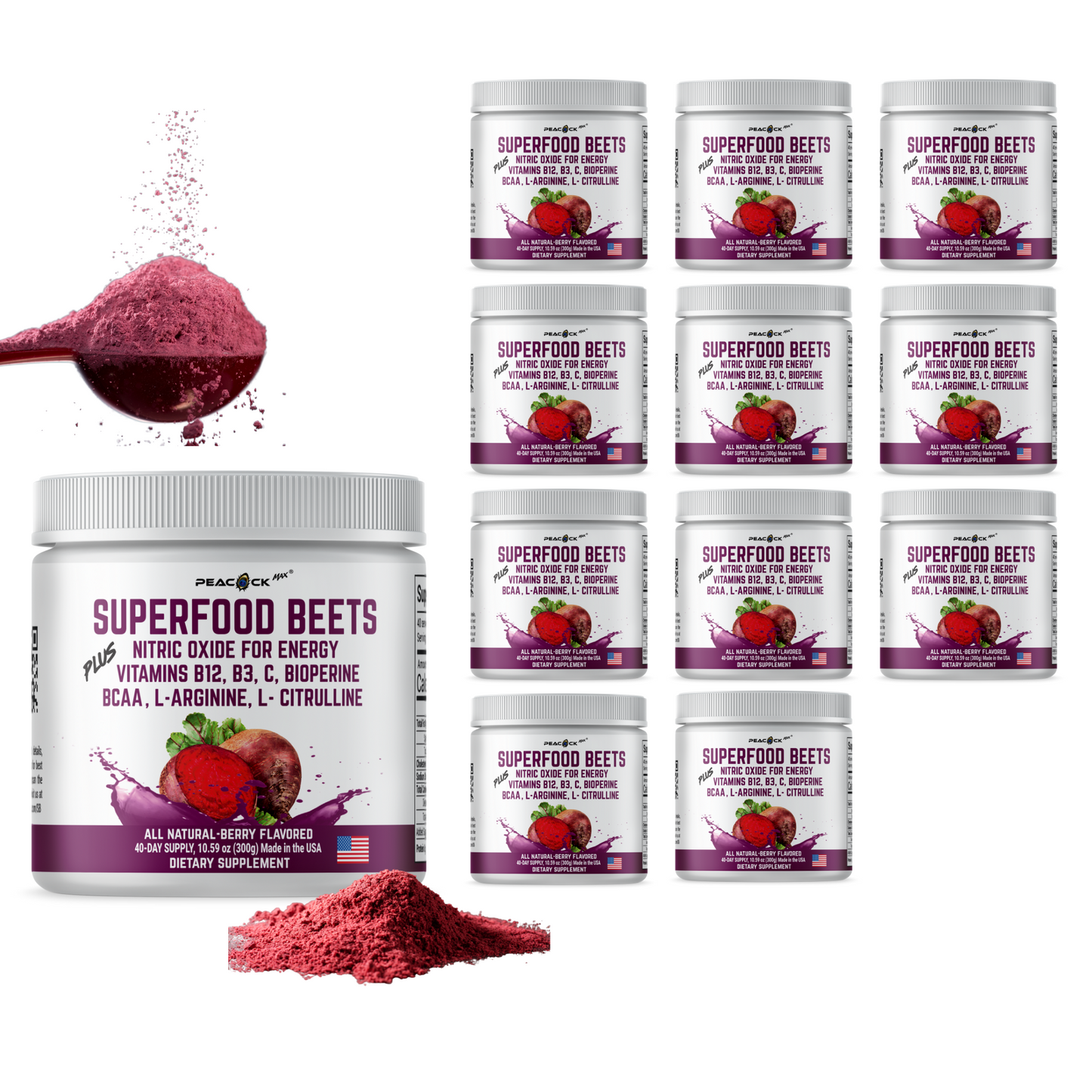 Best beet product I've found!
Excellent product and fast shipping
Great product
This product works great for me, gives me energy 💪💪💪and keeps my blood pressure low 👍👍👍
Love it
I use the powder in my water with flavor drops every day. I feel a difference in my day if I don't take it.
super beats
love the product, also goo price
Natural Energy Support & Daily Wellness
Key Benefits

☑︎ Supports Peak Performance & Increased Energy

☑︎ Promomtes Cardio Health & Blood Circulation

☑︎ Promotes Cellular Health & Neuroplsticity

☑︎ Immunity & Muscle Growth & Repair

☑︎ Natural Body Detoxification
Ingredients

Organic Super Beets with Nitric Oxide for Natural Daily Energy Management

✥ Organic beet root ,

✥ Nitric Oxide,

✥ Vitamin B12,

✥ Vitamin B3,

✥ Vitamin C,

✥ BioPerine,

✥ BCAA,

✥ L Arginine,

✥ L-Citrulline,

✥ Green Tea Leaf
Flavor

delicious natural berry flavor.
Details

Natural ENERGY Support for work outs, and during work:

NON-GMO,

NO Cholesterol,

NO added Sugar,

◼︎ Manufactured in USA at top cGMP certified facility

◼︎ Supports healthy heart, healthy cardiovascular system, healthy blood pressure

◼︎ Organic beetroot powder works to boost your body's natural production of nitric oxide.

◼︎ Dilating your blood vessels for enhanced circulation, improves blood flow and nutrient delivery to your muscles.

◼︎ Organic beetroot powder provides a natural kick of heart-healthy energy without stimulants.

◼︎ Beets help you feel refreshed throughout the day, without cardiovascular strain.

◼︎ Help reduce oxidative stress from free radicals, and help support circulation and blood flow. This supports healthy blood pressure, helping you feel energized throughout the day.

◼︎Added Vitamin C, Vitamin B3, Vitamin B12, Potassium, Branch Chain Amino Acids BCAA, L-Arginine, L-Citrulline, Natural Caffeine, Bioperine.

◼︎No GMO, No Cholesterol, No added sugars (natural beet sugar 4g)
Suggested Use

SUGGESTED USE - Mix 1 scoop with 16 to 32 oz f water and drink it all day long or mix it with your shake or sweets.

Best Ways to consume:

1. Mix with your water or morning smoothie

2. Stir it in your smoothie or fruit salad

3. Bake/Stir it into your healthy snacks.
⭐️⭐️⭐️⭐️⭐️
My blood pressure is better than ever & I have more energy!
"My blood pressure is better than it ever was on the 3 drugs my doctor had me on. And, No side effects!"
- Joyce W.-
*These statements have not been evaluated by the Food and Drug Administration. Products are not intended to diagnose, treat, cure, or prevent any disease. The information provided does not constitute medical
Let customers speak for us